PROGRAM
---
---
In 1997, Morten Lauridsen's Lux Aeterna sent ripples throughout the choral world. Originally premiered by the Master Chorale, its influence on choral music and musicians has been felt far and wide, cementing its status as one of the most popular choral works of the 20th century.

Since then, Los Angeles has established itself as a hotbed of choral music innovation. Artistic Director Grant Gershon has chosen iconic music from some of LA's most influential composers including Esa-Pekka Salonen, Shawn Kirchner, and commissions of new works by Moira Smiley, Grammy winners Billy Childs and Eric Whitacre to showcase the extraordinary talent in a sonic landscape that was paved by the music of Morten Lauridsen.

Hear it performed for the first time in Walt Disney Concert Hall with full orchestra and 115 singers from the Los Angeles Master Chorale.

This concert is made possible with generous underwriting from Kiki and David Gindler.

Additional support has been provided by The Blue Ribbon, Classical Movements, Kathleen and James Drummy, Cheryl Petersen and Roger Lustberg, Susan Erburu Reardon and George Reardon, the National Endowment for the Arts, and the Amphion Foundation.

Billy Childs' "In Gratitude" is commissioned by Classical Movements for the Los Angeles Master Chorale, Grant Gershon, Artistic Director, as part of the Eric Daniel Helms New Music Program.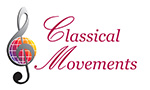 PRE-CONCERT GROUP SING
With Eric Whitacre and Moira Smiley
(Free for all ticket holders)
7:00 PM - 7:40 PM

Composer/Singer Moira Smiley will warm up the audience with her popular call and response method, followed by a performance of Bring Me Little Water, Silvy. Eric Whitacre will then conduct a performance of his Sleep (made famous by his Virtual Choir concert on Youtube). Complimentary sheet music will be provided.