Jenny Wong
Associate Artistic Director
---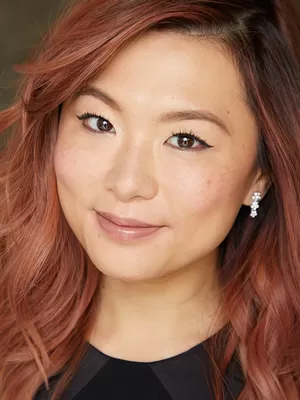 A native of Hong Kong based in Los Angeles, Dr. Jenny Wong is currently the Associate Artistic Director of the Los Angeles Master Chorale. This season marks her conducting debut with the Los Angeles Philharmonic's Green Umbrella Series, the San Francisco Symphony Chorus, and the Pasadena Symphony and Pops. This year, Wong was one of nine national recipients of OPERA America's inaugural Opera Grants for Women Stage Directors and Conductors, for conducting Schoenberg's Pierrot Lunaire and Kate Soper's Voices from the Killing Jar with Long Beach Opera, in collaboration with WildUp. Other recent conducting engagements have included Peter Sellars' staging of Orlando di Lasso's Lagrime di San Pietro (Melbourne International Arts Festival, the Festival Internacionale Cervantino, Palacio de Bellas Artes in Mexico, and in the U.S.), the opera Sweet Land (2021 Award for Best New Opera by the Music Critics' Association) by Du Yun and Raven Cha-con with The Industry, directed by Yuval Sharon and Cannupa Hanska-Luger, the Grammy-winning ensemble Phoenix Chorale, the Gay Men's Chorus of Los Angeles, as well as the University of the Pacific Conservatory of Music.
As chorus master, Wong has prepared choruses for Gustavo Dudamel and the Los Angeles Philharmonic, Susanna Mälkki, Eric Whitacre, María Guinand, and Music Academy of the West, including the U.S. premier of Tan Dun's Buddha Passion and the Los Angeles Philharmonic's recent release of Mahler's Symphony No. 8 with Deutsche Grammophon, which was nominated for the 2022 Grammy Awards for Best Choral Performance and Best Engineered Classical Album. Most recently, Wong was Assistant Producer of the Master Chorale's latest album, Eric Whitacre's The Sacred Veil with Signum Classics.
Wong won two consecutive World Champion titles at the World Choir Games (China, 2010) and the International Johannes Brahms Choral Competition (Germany, 2011), conducting the Dioce-san Girls' School Choir from Hong Kong. She has been a conducting fellow for the Oregon Bach Festival, Baltimore Chamber Orchestra, Norfolk Chamber Music Festival, Distinguished Concerts International New York and Hong Kong SingFest, by which she conducted the Hong Kong Sinfonietta and Hong Kong City Chamber Orchestra.
Wong received her Doctor of Musical Arts and Master of Music from the University of Southern California. She earned her undergraduate degree in voice performance from the University of Illinois, Urbana-Champaign.