World Premiere of Eric Whitacre's "The Sacred Veil" February 16 & 17
Three years ago, after a visit from his longtime collaborator and friend, lyricist and poet Charles Anthony (Tony) Silvestri, composer Eric Whitacre found a poem Silvestri had left for him sitting on his piano. Silvestri had lost his wife to cancer 12 years previously, losing his soul mate and leaving him to bring up their two young children. He had not been able to write about the experience for a long time. The poem he left for Whitacre was called
The Other Side of Eternity
and Whitacre immediately sat down and began to set it to music. The resulting piece is part of a broader work based on Silvestri's poetry addressing all stages of life and death called
The Sacred Veil
that will receive its world premiere by the Los Angeles Master Chorale conducted by Whitacre in Walt Disney Concert Hall
Saturday, February 16 at 2 PM
and
Sunday, February 17 at 7 PM.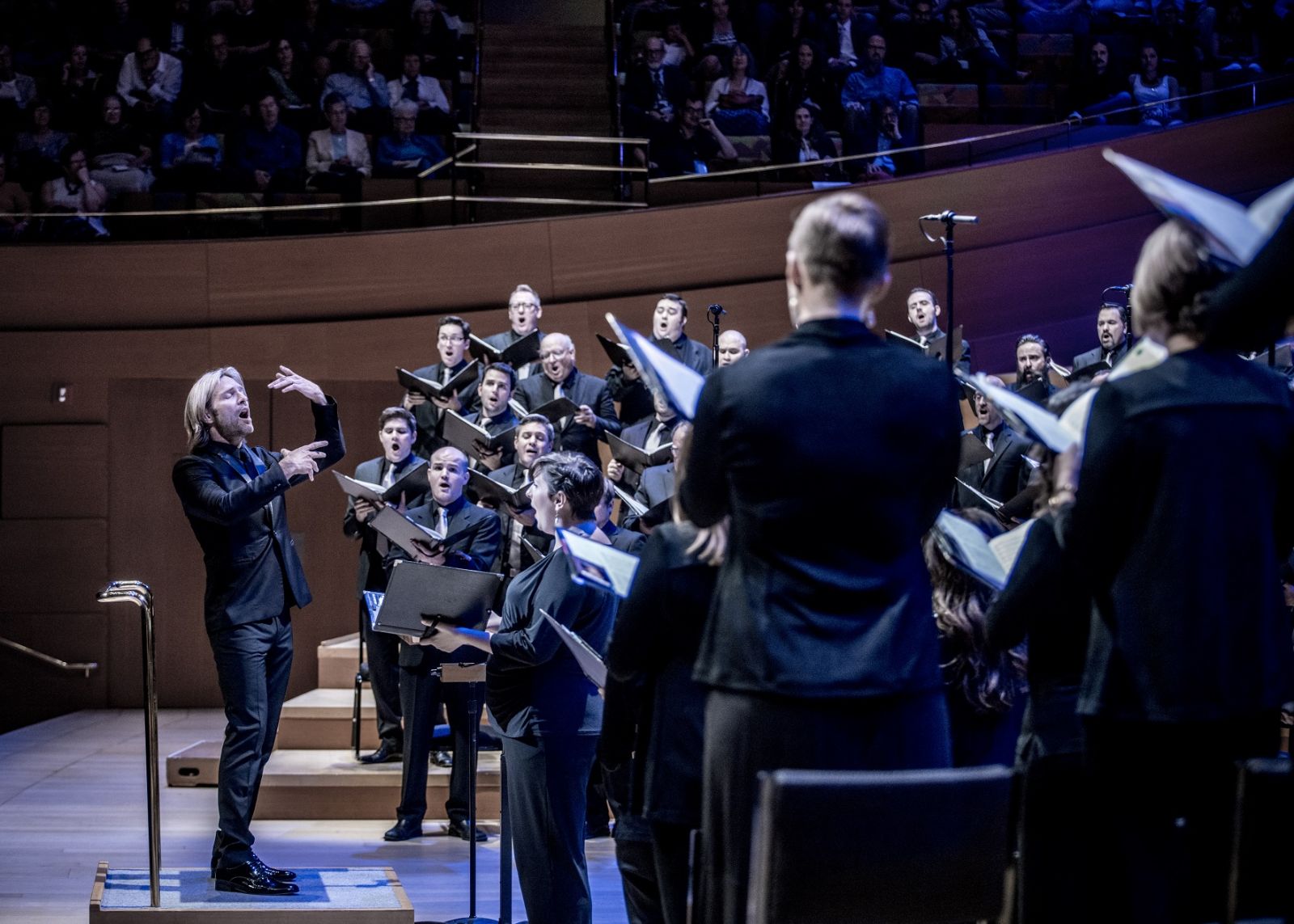 The longform work is a key project of Whitacre's position as the Master Chorale's Swan Family Artist-in-Residence and will be performed by 40 Master Chorale singers, soloist Suzanne Waters, and a chamber ensemble from the Los Angeles Master Chorale Orchestra. A co-commission between the Master Chorale and the Monash Performing Arts Center in Australia,
The Sacred Veil
is Whitacre's most extensive choral work to date and a highly anticipated musical event. Both Whitacre and Silvestri will give a pre-concert talk one hour before the performances and will also introduce the work from the stage at the performances. Previous collaborations between Whitacre and Silvestri include
Sleep
and
Lux Aurumque,
two of the most frequently performed works of choral music in the world.
"Upon reading the poem I immediately realized that this could be the foundation of a much larger work," recalls Whitacre. "Tony and I spent many hours talking through a structure for this new piece we called
The Sacred Veil
and how we could use choral music to explore the journey of a soul across the threshold between finitude and eternity into and, ultimately, out of this life."
"This is by far the most difficult, most personal, and most rewarding set of poems I have ever attempted," says Silvestri. "I learned so much about myself through the long grief process, and the healing this work has brought is powerful. I hope it becomes a canvas onto which others might paint their own journeys."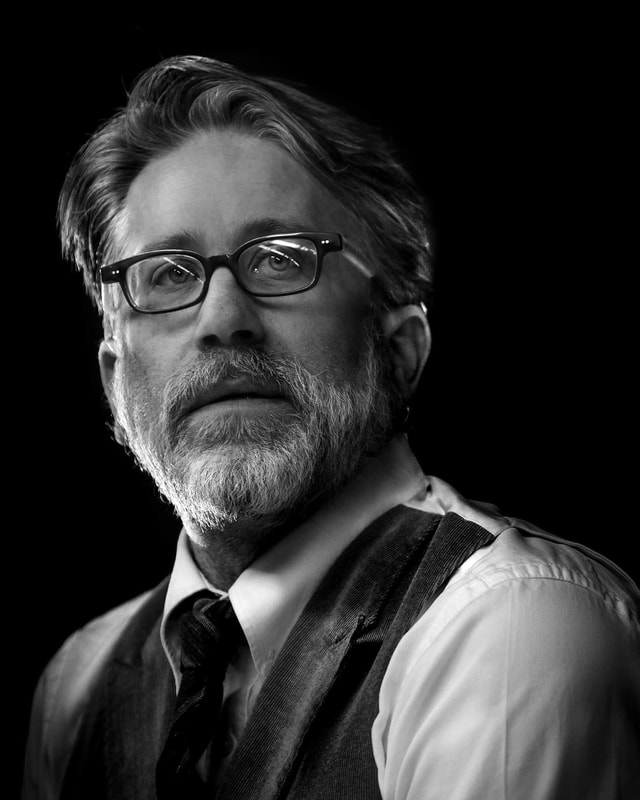 Charles Anthony Silvestri
Recognized worldwide as a galvanizing force in choral music, Los Angeles-based Whitacre's residency with the Master Chorale has seen him conduct several performances of his works, including the U.S. premiere of "I Fall," a section from
The Sacred Veil
, in June 2017 called "dramatic" by the
Los Angeles Times
and described by
Out West Arts
as "A moment where gratitude and loss and failure all meld into one dizzying mix." Whitacre has also conducted sold-out Festival of Carols concerts with the Master Chorale in 2017 and was the host and driving force behind Big Sing California in June 2018, the largest group choral singing event in California history that was livestreamed worldwide. Whitacre will be the special guest conductor at the Los Angeles Master Chorale's 30
th
Annual High School Choir Festival in Walt Disney Concert Hall on May 3. His advocacy for music education will also be demonstrated at the Grand Rally for Music Education at the 2019 NAMM Show in Anaheim on Saturday, January 26 where he will appear as the headline speaker.
In November Whitacre launched the fifth iteration of his enormously successful Virtual Choir projects,
Deep Field: The Impossible Magnitude of Our Universe
inspired by images from NASA's Hubble Telescope and bringing together 8,000 singers from 120 countries aged from 4 to 87.
"It has been an absolute joy for the Master Chorale to have Eric as part of our creative family as our Swan Family Artist-in-Residence for the past three seasons," says Jean Davidson, President & CEO. "Eric's love for choral music and his innate ability to connect with people through his compositions that are performed all over the world is undeniable. When we performed "I Fall" in 2017, it was a piece of music that embedded itself into the hearts of all who heard it and all who sung it. It is gratifying to be able to support Eric in expanding this work into the piece we premiere at these concerts and to continue this wonderful relationship."
BUY TICKETS