West Coast Premiere of Reena Esmail's "This Love Between Us: Prayers for Unity" Nov. 18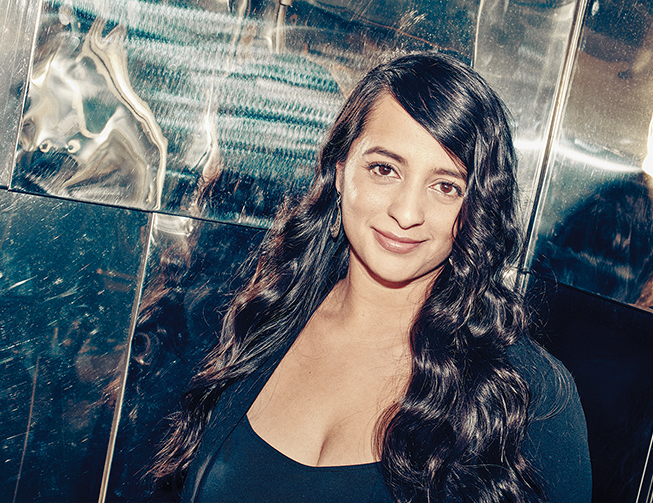 When Los Angeles composer
Reena Esmail
created
This Love Between Us: Prayers for Unity
, she envisioned it as a contemporary counterpoint to Bach's
Magnificat
, using the same Baroque instrumentation, but seeking new textures to convey a specific message. The two works will be performed by the Los Angeles Master Chorale and Grant Gershon, Kiki & David Gindler Artistic Director, on
Sunday, November 18
at
7 PM
in
Walt Disney Concert Hall
. The concert will feature 62 singers, orchestra, and soloists.
This Love Between Us: Prayers for Unity
for chorus, orchestra, sitar, and tabla was premiered by Yale Schola Cantorum and Juilliard415 at the Lincoln Center's Alice Tully Hall in New York City in March 2017 and called a "powerful piece of music" by
Opera News
magazine. The work juxtaposes words from the seven major religion traditions of India — Buddhism, Sikhism, Christianity, Zoroastrianism, Hinduism, Jainism, and Islam — to explore how they each approach the topics of unity and harmony. The title comes from the 15th-century Indian mystic saint-poet Kabir, who wrote, "This love between us cannot be annihilated," a phrase Esmail says she felt encapsulated the nature of unity, namely, love and friendship between people.
"The work looks at the way each religion frames that love and that friendship. I subtitled it 'Prayers for Unity' because I want it to be clear that this is a religious work; prayer is a ritual that these religions have in common," says Esmail. "I had to dig into the depths of my soul to write this piece. I come from a multi-religious family, Catholic and Muslim. Because I've always been surrounded by different religious traditions, I was able to express my broad conception of religion through the piece. Also, music and religion are so related in both Western and Indian sacred traditions: Hindustani music is to Hinduism what Western classical music is to Christianity."
The texts for the seven movements come either straight from canonical religious writings or from poets who write through the lens of their religion. Esmail says she initially focused on texts about darkness and light but then felt the need to bring more purpose to the work: "I started to feel as if the world was falling apart around me. And I realized that I don't just want to put beauty out into the world; I also want to create real meaning. So, I scrapped it all and started again, looking to the world's religions and what they say about unity, about just being good to each other. In the darkest times, sitting there with those texts side-by-side, it was incredibly uplifting to see these seven religions all saying so clearly that we should be good to one another."
The Master Chorale performance on November 18 will be the work's West Coast premiere and Esmail's Master Chorale and Walt Disney Concert Hall debut. It will be the first Master Chorale performance of Bach's
Magnificat
— the composer's musical setting of the canticle of the Blessed Virgin Mary — since 2012.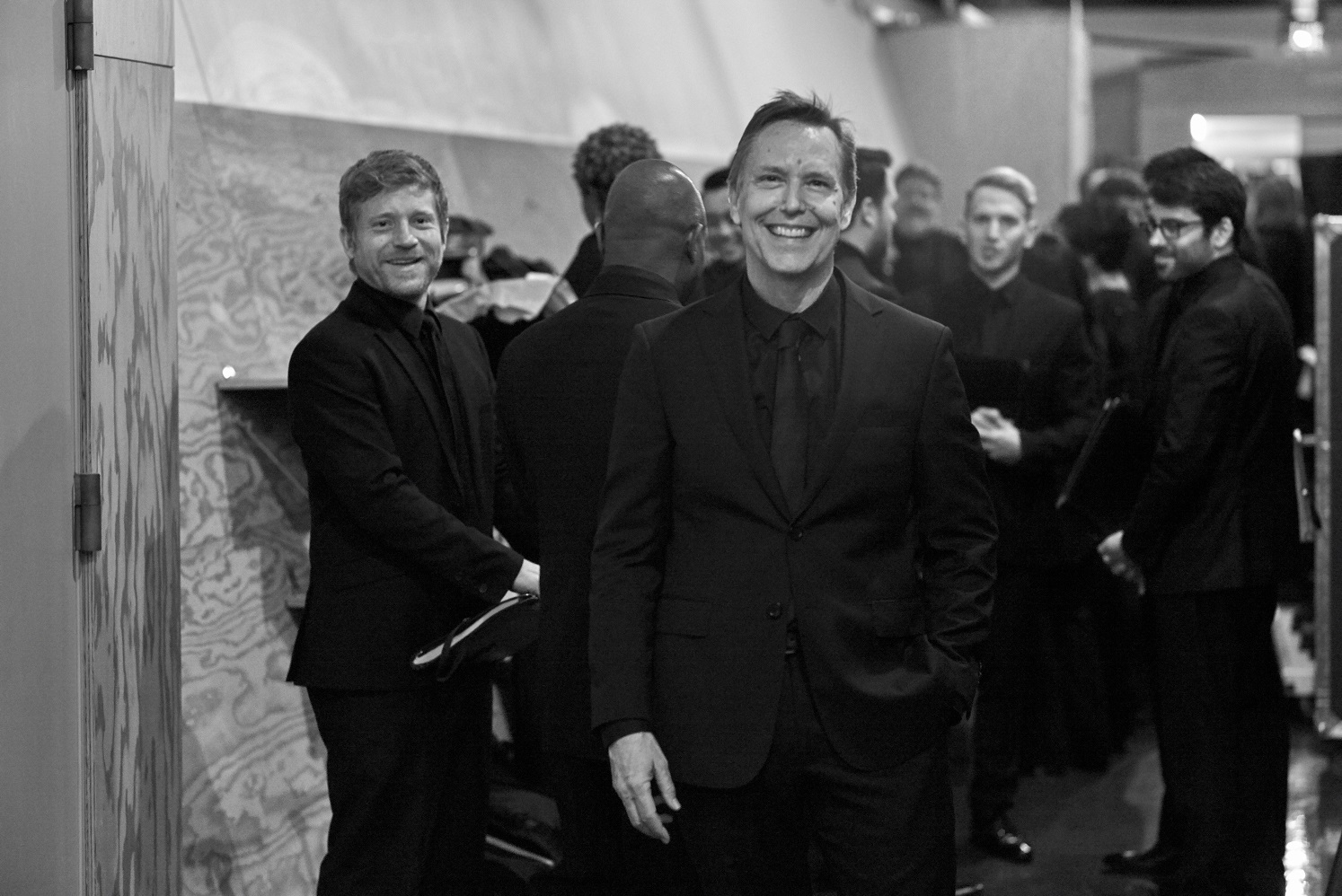 "We are deeply honored to present the West Coast Premiere of Reena Esmail's powerful and profound work," says Grant Gershon. "Reena is an artist who infuses everything that she creates with her strong sense of empathy and her commitment to justice. It's fascinating to me that Reena wrote
This Love Between Us
as a companion to Bach's
Magnificat
. The poetry of the
Magnificat
(sung by Mary in the Gospel according to Luke) is an ecstatic vision of a world transformed by social justice: 'For behold . . . he hath filled the hungry with good things; and the rich he hath sent empty away.' Our singers and I are thrilled to present these two transcendent works together at Disney Hall."
Esmail, who was born and raised in Los Angeles, is currently Composer-in-Residence for Street Symphony which serves people in the city disenfranchised by homelessness, poverty, and incarceration. Several singers from the Master Chorale perform as part of the Street Symphony Chamber Singers, including working with women at the California Institution for Women with Esmail. As part of her Street Symphony residency, Esmail has made her choral piece
Take What You Need
available for free download. Esmail is also the Co-Artistic Director of
Shastra
, a non-profit organization that promotes cross-cultural music that connects the great musical traditions of India and the West. Two of her frequent Shastra collaborators, Rajib Karmakar (sitar) and Robin Sukhadia (tabla) will perform as soloists in
This Love Between Us
.
Esmail, who studied Hindustani music in India in 2011-2012 on a Fullbright-Nehru Scholarship and whose Yale School of Music doctoral thesis was titled
Finding Common Ground: Uniting Practices in Hindustani and Western Art Musicians
, says each movement of the work creates a dialogue between the Indian and Western musicians which can be compositionally challenging: "A choir and an orchestra have basically the same musical language, but Indian classical musicians are improvisers; their style of practice is very different, and they don't read music in the same way Western musicians do. Writing for that rehearsal process is a major logistical challenge. For example, just think about the sightlines; some people are sitting on the floor, some are sitting in chairs and the conductor is standing above them all. How can you make someone feel like they are part of an ensemble if they can't even make eye contact with the other musicians? So the piece accommodates people who have very different ways of communicating.
"In many ways, it is a musical microcosm of what we're facing in our world right now. The musicians are trying to express themselves, but that can't happen if there isn't a process in place that allows cross-cultural communication. As the person who is engineering this environment, I love being the catalyst for really great collaboration between the musicians so everyone is coming from their own place of strength."
This performance made possible with generous support from the Dan Murphy Foundation.