OPENING NIGHT DINNER WINE REPERTOIRE
September 23, 2018

We like to think a great meal is like a song. Each dish are the voices and the wine paired with it the instrumental accompaniment. Together, each course sings unique notes which harmoniously transition to the next course.

In continuation of tonight's experience and keeping with the Opening Night Dinner's Venetian theme and desire to support "local", we selected California wineries producing wines with Italian grapes to "harmonize" with each of your three courses. Following are a description of the winery, the wine, and why it was chosen. Saluti!
​​​​​​​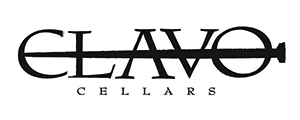 Website: www.clavocellars.com
Contact: Alyssa Ramazzotti, Brand Manager | alyssa@clavocellars.com

Clavo Cellars is a boutique winery located in picturesque Templeton, California. It was founded by grower / wine-maker Neil Roberts who put down roots in the Central Coast more than 20 years ago. He was nicknamed "Clavo" ("nail") out of acceptance and respect from the vineyard workers and is recognized as one of the region's premier viticulturists. Neil created Clavo to showcase the many qualities of the Paso Robles Appellation by specializing in terroir-driven, single varietal wines such as Malbec, Albariño, Petite Sirah, Vermentino and Zinfandel.

Clavo Cellars 2013 Vermentino
$18 per bottle | Alcohol 13.5% | Appellation: Paso Robles

Vermentino is a light skinned grape primarily planted in Sardinia and is now found to flourish well in Paso Robles. Clavo's 2013 Vermentino is paired with your first course because like many of Mozart's overtures, it has a flirtatious but firm greeting of smoked Meyer Lemon zest, and a voluptuous lingering middle of limestone minerality with a hint of orange blossom that harmonizes with the Meyer Lemon and toasted brioche of your Panzanella Salad. Then, there's a surprise haunting creamy caramel bonus note that makes you ask, "what's next?!"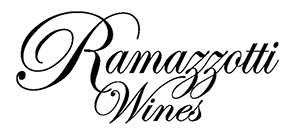 Website: ramazzottiwines.com
Contact: info@ramazzottiwines.com

Ramazzotti Winery is a family owned and operated winery founded by Joe and Norma Ramazzotti in 2002. It's located in the hidden gem of Geyserville in Sonoma County, California, and a true blending of Italy meets Sonoma. Joe, originally from Ancona, Italy, developed his talent and passion for cultivating grapes at his aunt's Dry Creek, Sonoma ranch. Norma, Joe's soulmate, is Sonoma born and raised and together they are the heart and soul of their operations. The winery is a culmination of their experience growing and managing vineyards and building a fan club serving their legendary homemade wines to family and friends. They are particularly known for their handcrafted, small lot artisanal blends of Regale (Cabernet Sauvignon blend), Raffinto (Super Tuscan blend), and Ricordo (Zinfandel blend), as well as a Brut Frizzante, Rosé of Zinfandel, Chardonnay, Sangiovese, Barbera, and a Zinfandel Port.

Ramazzotti 2014 Raffinto
$38 per bottle | Alcohol 14.5% | Appellation: Sonoma

Ramazzotti's 2014 Raffinto is a luscious blend of Sanvgiovese, Cabernet, Merlot, Syrah and Cabernet Franc. It is paired with your second course because its baroque, playful richness conjures up "Mozart in a glass". Its complex, rich, juicy wild berries and red cherries, bittersweet chocolate and velvety tannins harmonize voluptuously with the distinctive flavor of grilled lamb and the vegetarian option. The concerto of flavors is a "party on the palette" that will make you want just one more bite, just one more sip!
Website: bonnydoonvineyard.com
Contact: tastingroom@bonnydoonvineyard.com

Bonny Doon Vineyard is based in Santa Cruz, California, the heartland of New Age thinking and deferred transition to adulthood. Founded in 1983 by legendary winemaker Randall Grahm in the bucolic hamlet of Bonny Doon, California, Bonny Doon Vineyard has a history of idealism and innovation with Randall's pioneering work with Rhone grape varieties and innovative production techniques. Bonny Doon is known for their quirky labels, eccentric mix of grapes, and humorously named wines, including their flagship wine, the famous "Le Cigare Volant" (the "Flying Cigar").

Bonny Doon Vineyard 2015 Moscato Giallo
$18.00 Per Bottle | Alcohol 11.6% | Appellation: Alta Mesa

Moscato Giallo is a grape grown mostly in Northern Italy and one of the most powerfully aromatic and elegant Moscati you will ever experience. Bonny Doon's 2015 Moscato Giallo is paired with your third course because it first refreshes with lavender and candied grapefruit and tangerine peel flavors, than lush musky melon, lychees and ripe pear dance in your mouth with almonds of the Pan de Gene, Chantilly cream and pear of your dessert. The balanced sweetness rounds out your evening the way many Mozart compositions do: with delight, whimsy, contentment, and a joyful anticipation of "a little bit more please" next time!
CORKSCREW ADVENTURES
"Here's to the Corkscrew… A useful key to unlock the storehouse of wit, the treasure of laughter, the front door of friendship,and the gate of pleasant folly."
~ W.E.P French

Website: corkscrewadventures.com
Contact: anne@corkscrewadventures.com

Corkscrew Adventures, the curator of your wines tonight, conducts unique wine dinners and tours worldwide, and curates custom wine events and "smart" cellars. It was created in 2008 by Anne Laureano at the request of friends who love her sense of adventure, wine instinct and awesome entertainment capabilities.

Corkscrew Adventures is known for creating community, conviviality, fun, and adventure by having you experience under the radar, great producers, and adventures that you otherwise would not be able to do yourself with the more well-known wineries. We want you to learn and understand wine, not just drink!

Be curious, learn something new, taste something delightful, have a Corkscrew Adventure!