BILLY CHILDS
ARTISTIC HONOREE

Jazz pianist and composer Billy Childs remains one of the most diversely prolific and acclaimed artists in music today. Childs's canon of original compositions and arrangements has garnered him the 2013 Doris Duke Performing Artist Award, a Guggenheim Fellowship (2009), a composers award from the American Academy of Arts and Letters (2015), a Chamber Music America composers grant (2006), 16 Grammy nominations, and five Grammy awards.

As a pianist Childs has performed with Yo-Yo Ma, Sting, Renée Fleming, the Los Angeles Philharmonic, the Detroit Symphony Orchestra, Chick Corea, the Kronos Quartet, and Wynton Marsalis, among others.

Mr. Childs is a sought-after composer and arranger. He has written two previous choral commissions for the Los Angeles Master Chorale (The Voices of Angels, 2005, and In Gratitude, 2017) and is working on his third, to be debuted in our 2021–22 season.

THE BLUE RIBBON
PHILANTHROPIC HONOREE

Founded in 1968 by legendary philanthropist Dorothy Buffum Chandler, The Blue Ribbon is the premier support organization for The Music Center and its resident companies. Over the last 52 years, the women of The Blue Ribbon have raised over $77 million to help support and sustain our city's preeminent performing arts organizations, including the Los Angeles Master Chorale.

Born in an era when women leaders were unexpected, The Blue Ribbon created a new model of fundraising, cultivating private donations to create public spaces for the enjoyment of the arts.
Valuing the positive role the arts can have on young minds, The Blue Ribbon's annual Children's Festival is celebrating 50 years, having brought over 890,000 fifth graders to experience the beauty and joy of live performance at a world-class venue.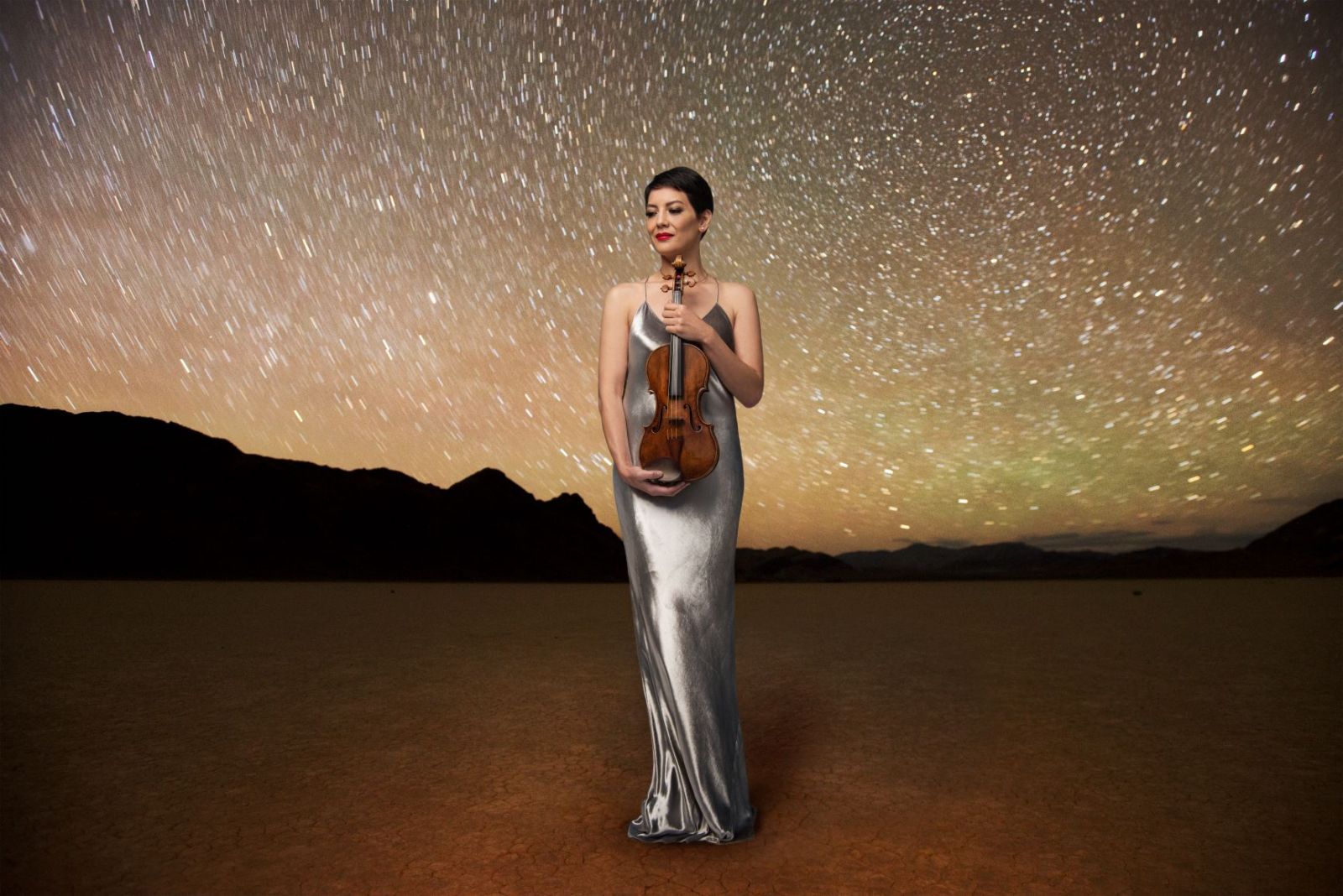 ANNE AKIKO MEYERS
CONCERT VIOLINIST
Anne Akiko Meyers is one of today's most internationally renowned and respected classical musicians. Known for her passionate performances, purity of sound, and innovative programming, Meyers has expanded the modern violin repertoire with significant new commissions and has made 37 recordings.
Highlights in 2020 include the world premiere of Arvo Pärt's
Estonian Lullaby
for violin and piano, a work arranged for and dedicated to Meyers, and the premiere of Mexican composer Arturo Márquez's first violin concerto
Fandango
with Gustavo Dudamel at the Hollywood Bowl in July 2020.
GALA 2020 HONORARY COMMITTEE
Michael Abels
Doug Aitken
Jeff and Joan Beal
Donald Crockett
Dr. Robert A. Cutietta and Ms. Mist Thorkelsdottir
Reena Esmail
James Newton Howard
Shawn Kirchner
Morten Lauridsen
Kitty McNamee
Anne Akiko Meyers
Dianne Reeves
Peter Sellars
Luciana Souza and Larry Klein
Eric Whitacre and Laurence Servaes
GALA PATRONS
PLATINUM PATRON TABLE
Kiki Ramos Gindler and
David Gindler
Terri and Jerry Kohl

GOLD PATRON TABLE
Abbott Brown and
Jerrie Paula Ortega-Brown
Philip A. Swan

GOLD PATRON
Courtland Palmer
Cheryl Petersen and
Roger Lustberg
Jennifer and Evan Rosenfeld

SILVER PATRON
The Milken Family Foundation
James R. Mulally
GALA PATRON TABLE
Capital Group
Judi and Bryant Danner
Kathleen and James Drummy
Dr. Annette L. Ermshar and
Mr. Dan Monahan
Martha Groves
Denise and Robert Hanisee
Leeba R. Lessin
Jane and Edward J. McAniff
Emory Ron Myrick
Sonia Messer Randazzo
Dr. Annette L. Ermshar