Full Christmas Concert Programs Revealed
The Master Chorale's Christmas concerts are a much-loved Los Angeles holiday tradition and frequently sell out. All concerts will be conducted by Grant Gershon, the Master Chorale' s Kiki & David Gindler Artistic Director.

This year the Master Chorale will perform two songs at the Festival of Carols concerts that may sound familiar to Disney fans.
Christopher Willis
'
Joy! O It's Christmas Time
and the Emmy Award-nominated
Jing-A-Ling-A-Ling
from the 2016 cartoon "Duck the Halls: A Mickey Mouse Christmas Special" will receive the full 100-voice Master Chorale treatment. For Australian-born, British-raised, Los Angeles-based, and classically-trained Willis, the songs neatly encapsulate the hallmarks of his decade-long film composing career. It will also be the first time his songs will be performed in Disney Hall.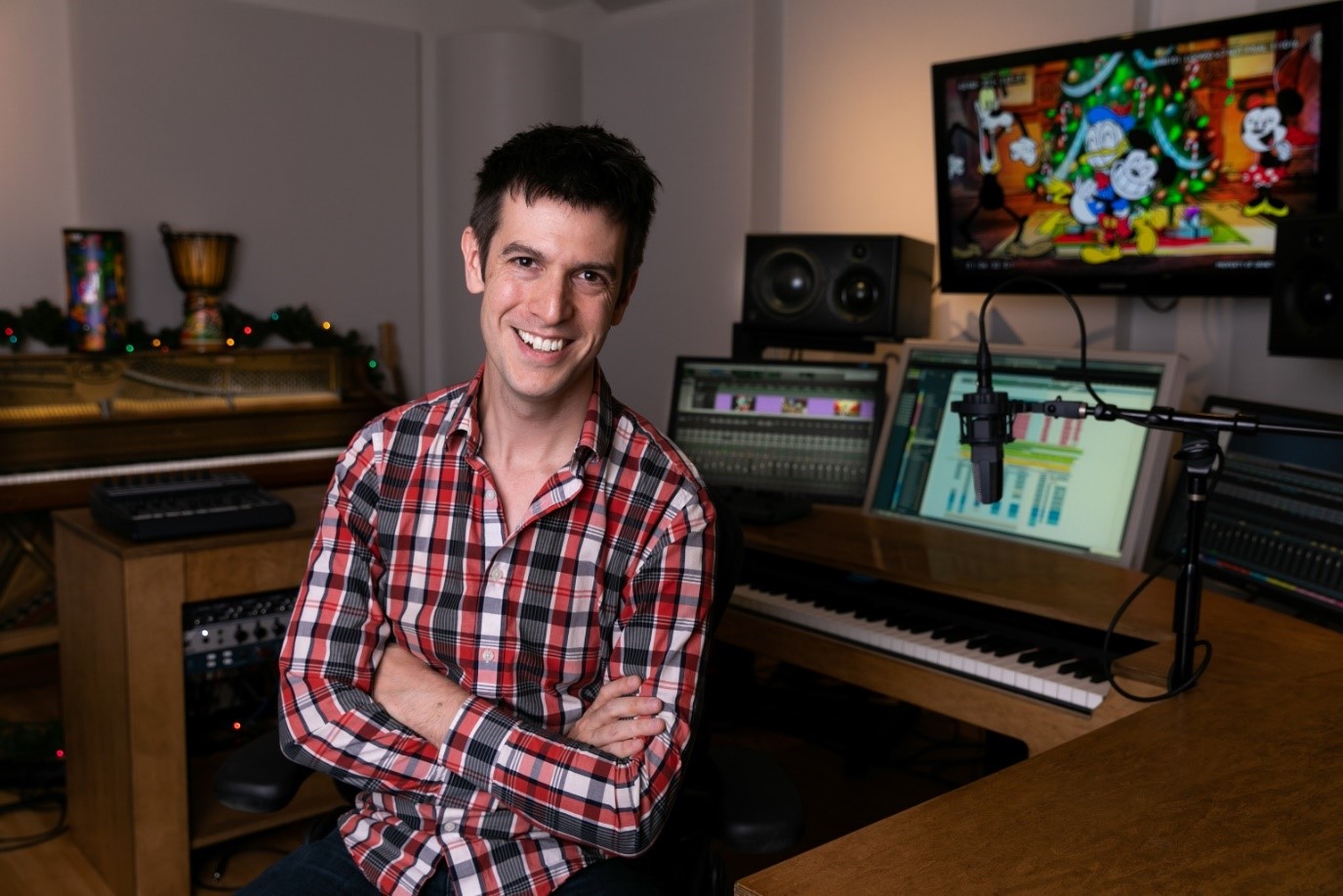 Composer Christopher Willis
Willis says a sense of familiarity was deliberately created for the songs that form the basis of the score for the 21-minute "Duck the Halls" special. "We talked a lot about wanting things to feel classic and ageless, so there is a vintage feeling." This is reflected in the direction of the Mickey Mouse cartoons that, while fresh and contemporary, are at the same time homage to the art direction and storytelling of Walt Disney and his animators of the 1920s and '30s.

In "Duck the Halls," the songs have orchestral accompaniment, with Jing-a-Ling-a-Ling having a particularly bold big band sound. For the Festival of Carols, the songs will be sung a cappella.

"It's an interesting transformation that songs go through when you make them a cappella," says Willis. "The original way the songs sound is very Hollywood and mid-century sounding, but once you take the choir on its own, anything in the song that's Victorian and more old-fashioned is brought to the fore."

Festival of Carols will also feature works and arrangements by
Shawn Kirchner
— a longtime tenor in the Master Chorale and former composer-in-residence — that have become firm favorites.
SEE FULL FESTIVAL OF CAROLS PROGRAM
Tickets to all December concerts are on sale now and do sell fast! Purchase online from the concert pages or phone the
box office
at 213-972-7282.