---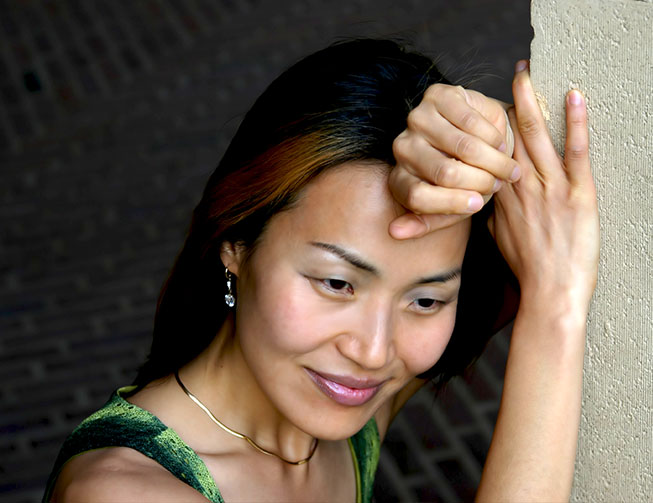 Namhee studied piano from age eight, and now holds Master's and Doctoral degrees in both Organ Performance and Applied Linguistics from UCLA. She has honed her naturally sensitive and fluid, technically robust music making working with coaches like Marie-Claire Alain, David Craighead, Jean Guillou, Paul Jacobs, Marilyn Keiser, Luigi Tagliavini, and Todd Wilson.
Namhee has been featured at National and Regional Conventions of the American Guild of Organists. She performs in major Southland's concert settings, as well as on selected church organs nationally and internationally, always crafting programs to suit the instrument and audience for the occasion. Some of her recent solo performance venues include Cathedral of St. John the Divine and Grace Church (New York), St. Paul's Cathedral and All Saints' Anglican Church St. Kilda (Melbourne), Christ Church St. Laurence (Sydney), and Cal Poly Arts (San Luis Obispo). A versatile keyboardist, she has performed with the celebrated Los Angeles Master Chorale, as well as the Pacific Symphony, the Colburn Orchestra, the GRAMMY Award-winning Southwest Chamber Music (harmonium & harpsichord), and the world-renowned period instrument orchestra Musica Angelica (positive organ), and has collaborated with notable conductors such as Esa-Pekka Salonen, Martin Haselböck, Grant Gershon, Donald Neuen, and Carl St. Clair.   
Recording projects include playing solo and duo organ pieces for "The Story of the Walt Disney Concert Hall Organ" DVD (
http://disneyhallorgan.com/
). Namhee can be heard in American Public Media,
Pipedreams
. She has been the resident organist at Westwood Presbyterian Church in LA for the last 20 years, where she relishes her contributions to its long tradition of classical choral music program. An effective, sought-after teacher, her students have entered prestigious music schools. For more information, including performance samples, visit
http://organmusicfromtheheart.com
.