---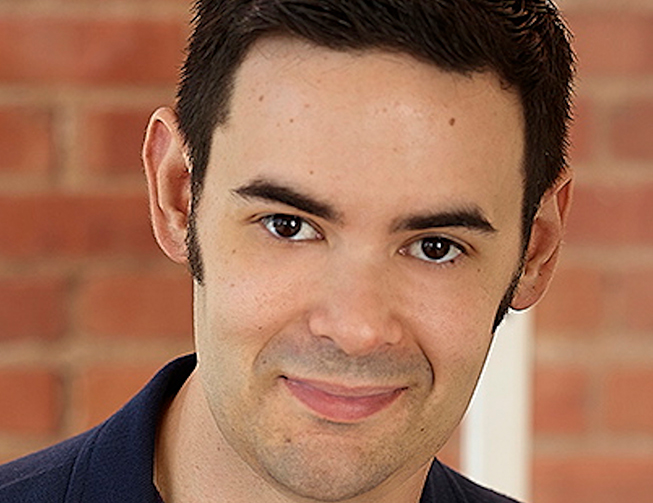 Having been praised for his comedic skillset with "impeccable timing to match an equally admirable tenor," Mr. Norman is making a name for himself as a character tenor on the rise. In 2016, he placed fifth in the Loren L. Zachary National Vocal Competition, making him the first character tenor to make the finals since 2009. Mr. Norman is an L.A. District Winner for the Metropolitan Opera National Council Auditions and winner of Center Stage Opera's David W. Scott Memorial Vocal Competition. He received his Master's degree from CSU Northridge in 2010, and is an alumnus of the Opera Santa Barbara Studio Artist Program.

He created the role of Mr. Pedrillo in Josh Shaw's Star-Trek adapted version of Abduction of the Seraglio which has performed nationally at Salt Marsh Opera, Festival Opera, Pacific Opera Project, the Southern Illinois Music Festival, and at the famed Ford Amphitheatre in Hollywood, CA. He has been heralded in this role as "feisty and funny" (Opera News), "exuded nerdy charm" (San Jose Mercury News), and "as one of the highlights of the evening" (Living Out Loud - LA).
Mr. Norman is a frequent performer with Los Angeles Opera's community and education programs, and has thrilled audiences as a monster hot dog, an evil game show host, and Mr. Mozart himself. In 2016, he sang the roles of Second Sage and Counselor in Los Angeles Opera's production of Festival Play of Daniel under the baton of Maestro James Conlon.

He has performed nationally as Goro in Madama Butterfly (Opera San Jose, Dayton Opera, Salt Marsh Opera); Caius in Falstaff (Opera San Jose); Beppe in I Pagliacci (Dayton Opera, Festival Opera); Spoletta in Tosca (Opera Las Vegas, Pacific Opera Project); Remendado in Carmen (Opera San Luis Obispo, Southern Illinois Music Festival). He also has a strong history of performance in modern and American Opera having performed as Steve Hubbell in A Streetcar Named Desire (Opera Santa Barbara, Union Avenue Opera, Fresno Grand Opera, Townsend Opera); Sellem in The Rake's Progress (Pacific Opera Project); Little Bat in Susannah (Pasadena Opera); Simon Stimson in Our Town (Fresno Grand Opera, Townsend Opera). He performed in the U.S. Premiere of Gavin Bryars' Marilyn Forever with Long Beach Opera as one of the two Tritones, and his performance of Toby in Sweeney Todd with Fresno Grand Opera and Townsend Opera was hailed as having taken the audience to "emotional places that I don't think a non-opera-singer could match." 

As a concert soloist, he has performed Mozart's Requiem, Händel's Messiah, Bach's St. John's Passion, Magnificat, Weinachtsoratorium, Dubois' Seven Last Words of Christ, Britten's Cantata Misericordium, and Haydn's Missa in Tempore Belli, among others.

Upcoming performances include his mainstage debut with Los Angeles Opera in Candide as Principal Ensemble, and returns to Dayton Opera as Nika Magadoff in The Consul and Pang in Turandot.