---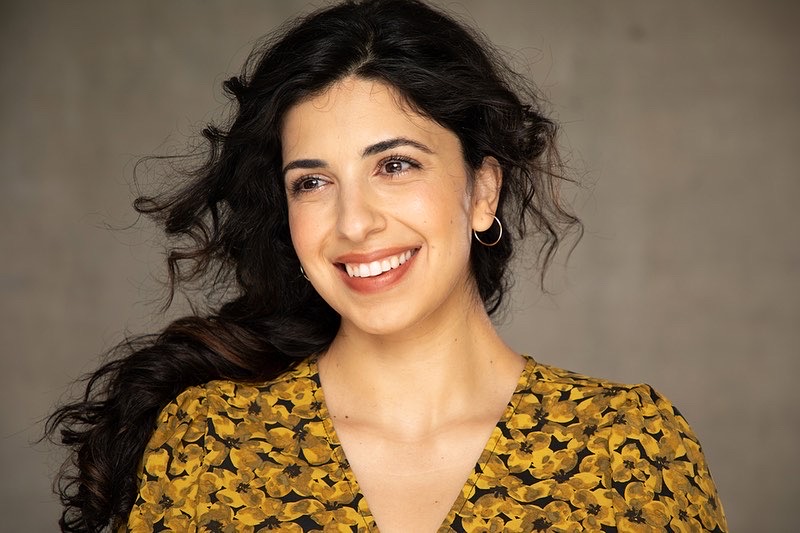 Voice Instrument:
Alto
Bio:
Mezzo-Soprano Shabnam Kalbasi is a frequent soloist & ensemble artist, now in her sixth season with the LA Master Chorale. This upcoming season includes her part in the world premiere of Music to accompany a Departure directed by Peter Sellars, as well as soloist in the Vivaldi Gloria with Long Beach Chorale.
Most recently, Shabnam was heard as the alto soloist of the annual performance of The Messiah at Walt Disney Concert Hall as well as soloist of Haydn's Lord Nelson Mass with Long Beach Chorale. RIght before the pandemic, Kalbasi was featured as soloist on the Grammy Award-Winning record, Ives: Complete Symphonies with the LA Phil, conducted by Gustavo Dudamel.
A member of SAG-AFTRA, some of Shabnam's most notable credits include Star Wars: The Rise of Sky Walker and Jungle Cruise. In early 2020, Shabnam continued her relationship with LA Opera, performing in the Marriage of Figueroa Demonstration Tour and Juhi Bansal's new commissioned work, We all look to the Stars. In 2019, she was the alto soloist in Reena Esmail's This Love Between Us: Prayers for Unity.
In earlier seasons with the chorale, Shabnam soloed in Israel in Egypt and in Pulitzer-Prize winning composer Ellen Reid's Dreams of a New World. She has been vocally recognized by the George London Foundation, Metropolitan Opera's National Council Auditions, Palm Springs Opera Guild, and Vocal Arts D.C. She has performed a solo recital at the Kennedy Center and the Broad Stage. She has also performed at The National Sawdust, Santa Fe Opera, LA Opera, Memphis Opera, New York City Opera, and Venture Opera.
Outside of her work as a musician, Miss Kalbasi is dedicated to her work as a psychotherapist, with a focus on improving the mental health of performing artists.