---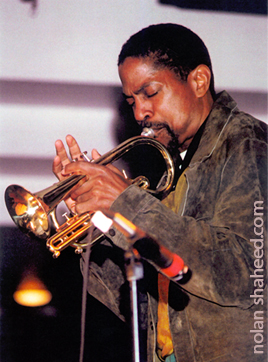 Nolan Shaheed, a former music director for Marvin Gaye and lead trumpet for Count Basie, has performed and toured with many top acts in the pop and jazz industries including Natalie Cole, Stevie Wonder, Diana Ross, Phil Collins, Anita Baker, Freddie Hubbard and Tom Waits.

Shaheed was born in Pasadena and raised in Austin, Texas. He began his musical career in Los Angeles in 1974 and quickly rose to prominence as a studio musician, working first with jazz great Aretha Franklin.

While maintaining a successful musical career, Shaheed has also made a name for himself in the world of sports as a middle distance runner. He is a world record-holding masters athlete with world records in the 800 meters, 1500 meters and one mile races for his age group.