Ellen Reid World Premiere May 13
Find out more about dreams of the new world to be premiered in May at our Reid & Riley concert.
An expansive new choral work exploring lesser-known stories about the pursuit of the American Dream in Memphis, Houston, and Los Angeles, told through an interview-based libretto, will be premiered by the Los Angeles Master Chorale on Sunday, May 13 at 7 PM in Walt Disney Concert Hall. dreams of the new world is composed by Ellen Reid with a libretto by Sarah LaBrie. The creative team also includes anthropologist Sayd Randle as the project's lead researcher. The concert called "Reid & Riley" will feature members of the acclaimed wild Up ensemble, led by Christopher Rountree, and will be conducted by Grant Gershon, the Master Chorale's Kiki & David Gindler Artistic Director. The concert will close with a rare choral performance of Terry Riley's 1964 minimalist masterpiece, In C, also featuring members of wild Up alongside Master Chorale singers.


wild Up, Christopher Rountree, Artistic Director
Reid, who divides her time between Los Angeles and New York, has an increasingly high profile on both coasts. In February, her work
Petrichor
was premiered by the Los Angeles Chamber Orchestra and called a "stunning new piece" by the
L.A. Times
. Her opera
Prism
will be premiered by LA Opera as part of its Off Grand series in November, and a new sound installation commissioned by the LA Philharmonic will be premiered as part of its Green Umbrella series in the 2018/19 season. Previously, Reid composed works for The Industry's widely-acclaimed
Hopscotch
opera experience in 2015. In New York, Reid is currently Artist-in-Residence at contemporary music venue National Sawdust. Following its L.A. premiere, the Beth Morrison Projects-produced
Prism
will be performed at the 2019 Prototype Festival. Reid's opera
Winter's Child
was premiered at the 2014 Prototype Festival, performed by the Choir at Trinity Wall Street. Reid is a co-founder (with Missy Mazzoli) of the Luna Composition Lab at the Kaufman Music Center as part of its Face the Music program. A mentorship program for young female composers, the current Luna Lab Fellows will have their works performed in New York in June.
Reid describes
dreams of the new world
as a three-movement, interview-based work that inhabits vibrant moments in American history when "the American Dream felt tangible, achievable, and perhaps in the process of becoming." The three movements are titled "Memphis | 1890 | Freedom," "Houston | 1970 | Prosperity," and "L.A. | 2018 | Expansion." Each movement aims to evoke the era, location, and ethos of the historical moment, with nods towards the popular music of the time.
"I chose these cities because they hold a personal significance to me and they embody aspects of the American Dream," says Reid. "Memphis—where my family is from—is rich with stories of fighting for freedom, Houston is rich in stories about striving for prosperity, and Los Angeles is rich in stories about reaching for the next frontier beyond our shores. Sarah, Sayd, and I traveled to Memphis, Houston, and L.A. to interview resident specialists in each city. The people we interviewed deeply informed what this project became."
"To develop the work, we approached these places with questions related to place, power, and memory. We meant to excavate both the dreams and ghosts of different frontier moments, paying attention to experiences of hoping, working, remembering, and forgetting those periods," says Randle, a PhD candidate in sociocultural anthropology and environmental studies at Yale University.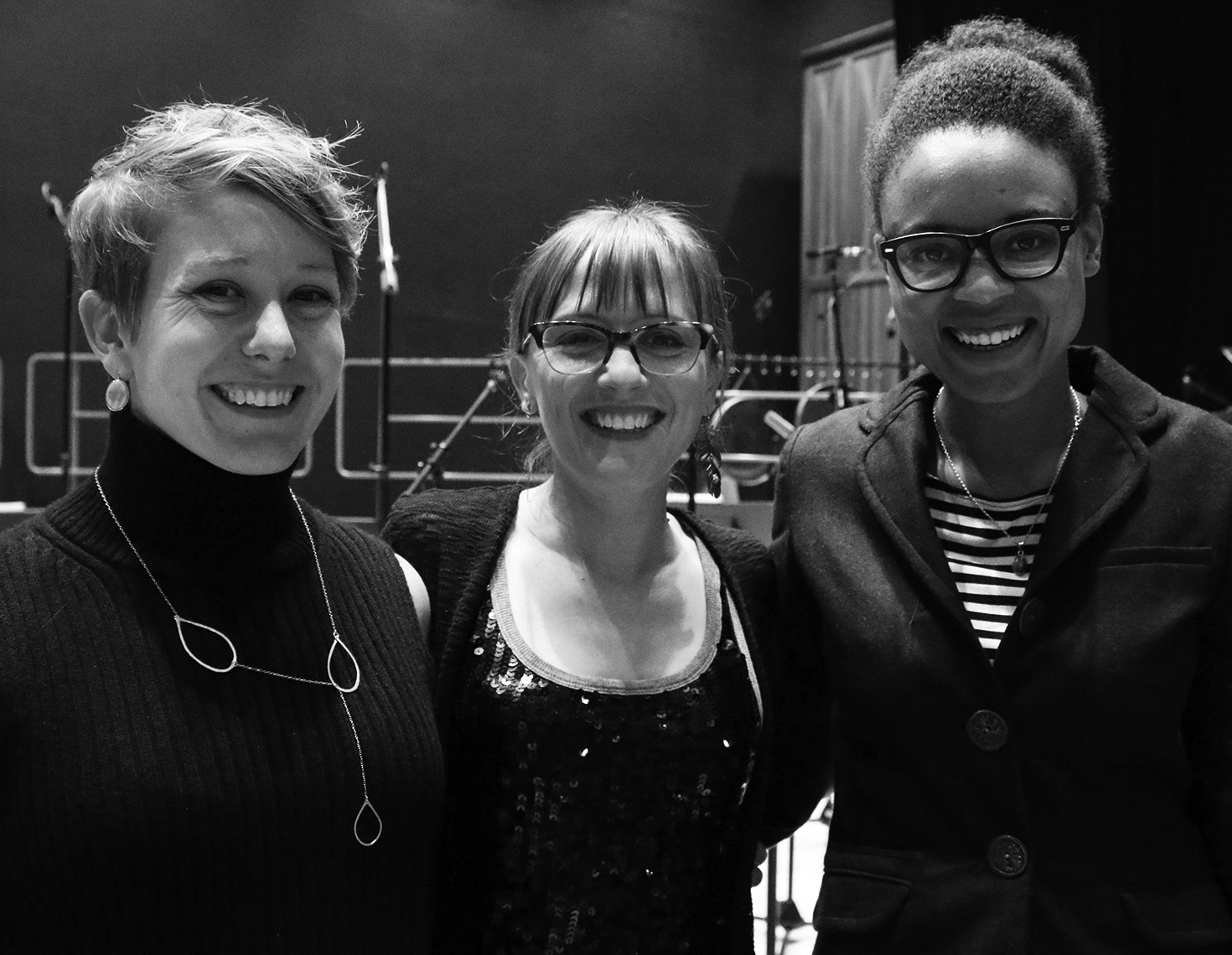 The dreams of the new world creative team: Sayd Randle, Ellen Reid, and Sarah LaBrie.
In Memphis, the team researched the life of businessman Robert Church, a former slave who became one of the South's first African American millionaires. Church contributed greatly to post-Civil War life in Memphis, but his legacy is difficult to trace in the city today having been systematically erased. In Houston they talked to scholars and oil executives about the oil boom of the 1970s and the financial and environmental ramifications when the energy bubble burst. In L.A. they talked to scientists about future explorations and expansions into space.
Memphis interviewees included Dr. Earnestine Jenkins at the University of Memphis and Ron Walter, General Manager of WREG-TV about Robert Church; Houston interviewees included William M. Arnold, Energy Professor at Rice University and the former Senior Vice President of the Export Import Bank of the United States, Gaines Wilson of ExxonMobil, and John Curry, the founder of Gulfex; and L.A. interviewees included engineer Adam Steltzner at NASA's Jet Propulsion Laboratory who worked on designing, testing, and building the sky crane landing system for the Curiosity rover and who is chief engineer on the Mars 2020 project, Curtis Iwata at Space Frontier Foundation, Andrew Barton at Google Lunar XPRIZE, and Bobby Hiddlestein of Honeybee Robotics. Excerpts from the interviews have been incorporated into LaBrie's libretto alongside historical sources.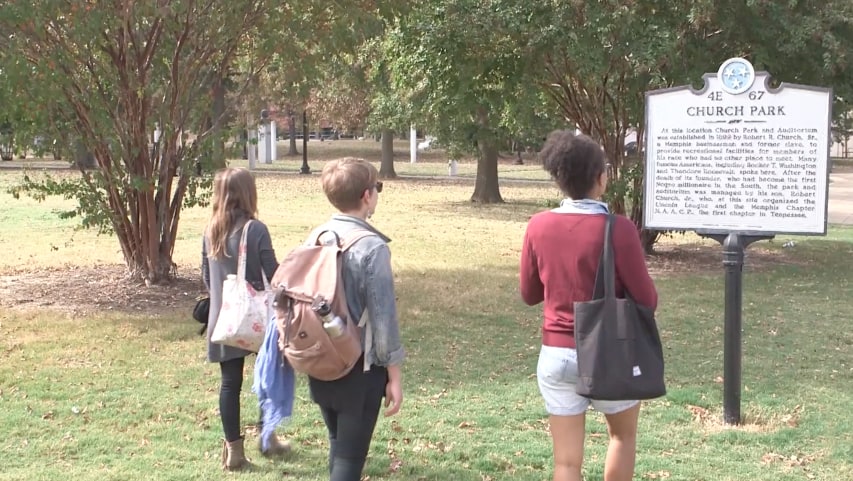 The creative team in Memphis.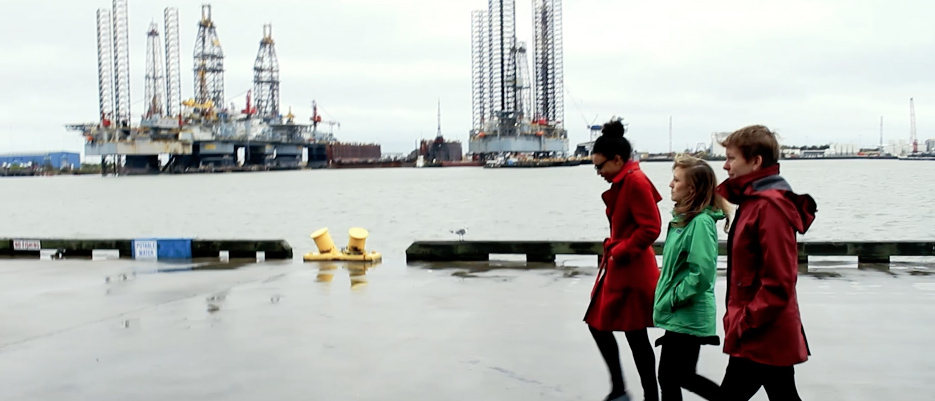 The creative team in Houston.
dreams of the new world
is a co-commission between the Los Angeles Master Chorale and Trinity Church Wall Street in New York City where it will receive its East Coast premiere in 2019. The 45-minute work will be performed with 32 Master Chorale singers and five soloists; Alannah Garnier, soprano, Shabnam Kalbasi, mezzo-soprano, Adriana Manfredi, mezzo-soprano, Charles Lane, tenor, and Luc Kleiner, baritone. A workshop performance of
dreams of the new world
was given by the UCI Chamber Singers and Dr. Seth Houston in November 2017, giving the creative team the opportunity to ask the audience questions about the work and make refinements to the score ahead of the world premiere.
Lead support of
dreams of the new world
by Dr. and Mrs. Justus Schlichting. Additional support by Stephen A. Kanter, M.D.; Philip A. Swan; Melissa Hoyt; Ruth Gilliland and Arthur Rieman; Barry and Nancy Sanders; and Fariba Ghaffari.
READ MORE ABOUT "DREAMS"