Donor Profile: Bob and Sally Neely
DONOR PROFILE: BOB AND SALLY NEELY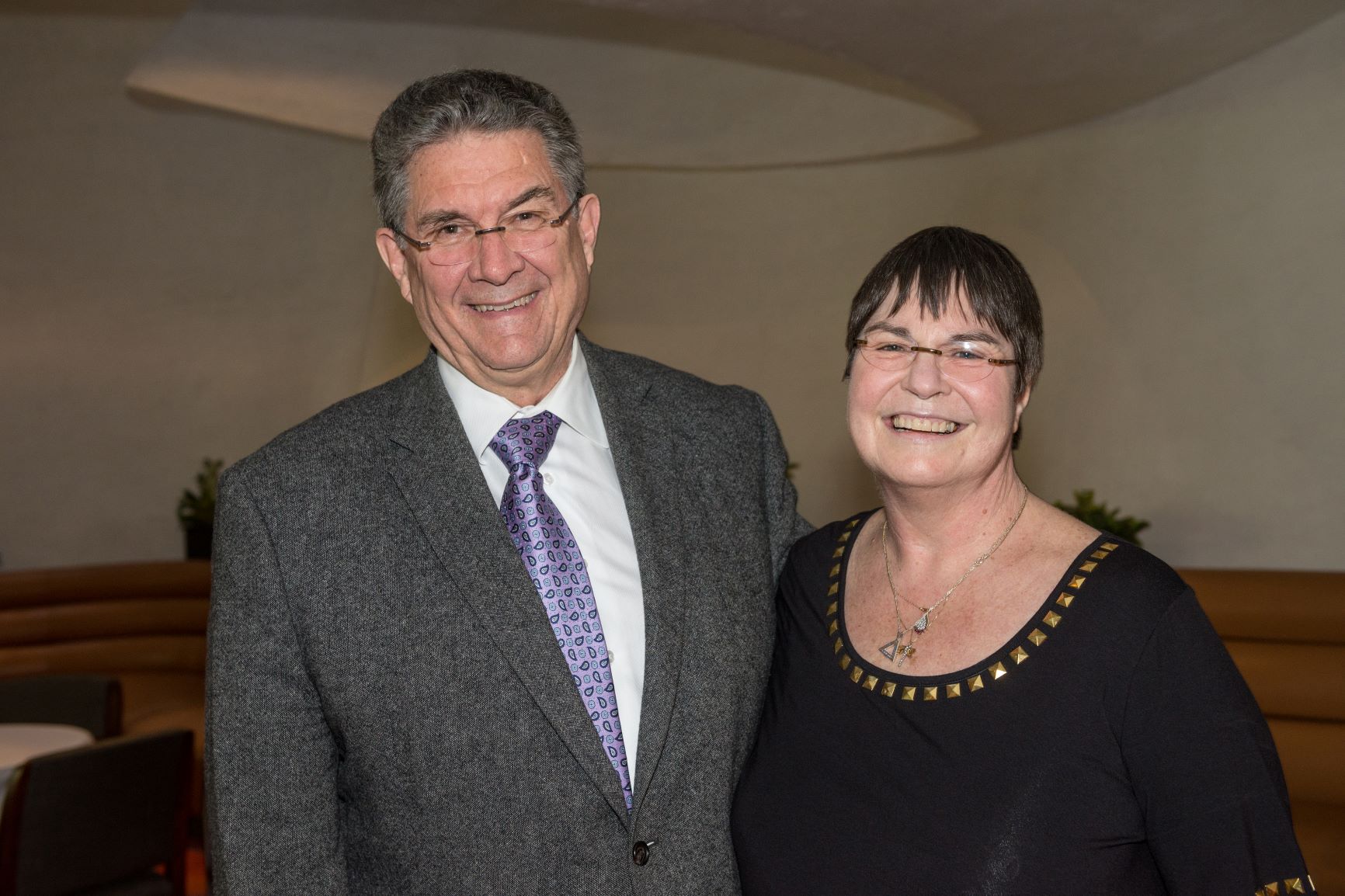 ​​​​​​​Bob and Sally Neely are longtime subscribers of and donors to the Los Angeles Master Chorale whose support
made possible our recent virtual choir video of TaReKiTa composed by Swan Family Artist-in-Residence Reena Esmail.
Why did you decide to underwrite this project?  

We decided to support the Master Chorale's production of TaReKiTa because of our affection for and admiration of Reena, whom we have known for more than 30 years, and because of our love of the Master Chorale and desire to support its members during this unsettling time. The combination is irresistible, as is the spirit of TaReKiTa.

You've known Reena a long time, since she was a young girl and friends with your daughter. What was she like growing up? In what ways did you see the musical talent and drive that makes her such a gifted composer today?

Reena is brilliant, dedicated, resilient, fearless, and gifted. She is also a kind, generous, and funny human being. Let us share a few stories from her childhood.

Our daughter, Stephanie, and Reena met and became fast friends forever on the first day of kindergarten. They went to school together until 10th grade, when Reena transferred to LACHSA (Los Angeles County High School for the Arts). Stephanie and Reena were extremely bright, excellent students who developed a healthy, friendly academic competition.

Both girls were also musical. Stephanie was (and is) a singer and Reena was a pianist. We remember when they and another friend, Julia, were asked to perform at the memorial service for the father of their friend Annie. He died suddenly and unexpectedly in the fall of their senior year. Annie's mother, Carol, asked them to perform a blend of "Pie Jesu" and "Blow the Wind Southerly" with Reena on piano. The girls were unfamiliar with the piece, so Carol gave them a recording. In the car on their way to rehearsal the evening before the service, Reena transcribed from the tape an arrangement for piano, soprano, and alto, so they would have music to work from. At the rehearsal, Reena found out she would have to play an organ, so she taught herself how—pedals, stops, and all—that night. Despite the emotionally charged circumstances, Reena, Stephanie, and Julia performed beautifully. There wasn't a dry eye.

When Reena transferred to LACHSA, her focus was on piano; she wanted to be a concert pianist, and she had the talent and dedication to do so. In the first semester of her senior year, she took a composition class and loved it. With the encouragement of her composition teacher, she applied to Juilliard for composition and was awarded one of only two available slots. She was competing against applicants from around the world who had been composing for years, many with substantial bodies of work. Reena had a few pieces. Juilliard recognized her talent, and they were right.

You are longtime donors to the Master Chorale. Why do you support this organization? What makes it special to you?

We believe the Master Chorale is the best choral music organization on the planet. We love the breadth and scope of its programming, which often stretches our minds and ears, not to mention the incredible depth of talent on and off stage. Stephanie and Bob are choral singers, so the interest came naturally. We love the initiatives that Grant, Jenny, Reena, and team are taking. And the artistry of the singers!

We attended a rehearsal for a Morten Lauridsen concert. Lauridsen was there, occasionally sitting in for Lisa Edwards at the piano. At one point, Skip (Morten Lauridsen) said to Grant and the group, "I know this isn't how I annotated it, but could we try that piece again, this time twice as fast and half as loud?" As a singer, Bob was slack-jawed at how perfectly the chorale did just that. Precise, and with perfect dynamic balance. Wow! We watched the singers' faces for grimaces, eye rolls, or sweat. Nah. All in a rehearsal day's work. Just a quick pencil note and off they went!

You also have attended concerts as subscribers since 1998. Thank you! What is your favorite musical moment from the past 22 years?

Our Master Chorale favorites list stretches on and on, including the screening of The Passion of Joan of Arc silent film, accompanied by Richard Einhorn's score Voices of Light; Tan Dun's Water Passion after St. Matthew; John Adams's The Gospel According to the Other Mary; Peter Sellars's production of Lagrime di San Pietro; and, of course, Reena's This Love Between Us: Prayers for Unity, in combination with Bach's Magnificat. We also cherish The Messiah Sing-Along, at which we host the same group of friends and church choir members every year. We feast together at Philippe The Original beforehand, toast with champagne at intermission, and sing our hearts out. We also host the group for a Messiah tune-up and Chinese food dinner at our home around Thanksgiving. The Messiah Sing-Along is the most festive event of our Christmas season.

One final question about Reena: What would you like to see out of the relationship between our Swan Family Artist-in-Residence and the Master Chorale? What are you most looking forward to out of this partnership?

Reena and the Master Chorale is a match made in heaven. Reena is used to seeing through a multicultural lens. She grew up in the San Fernando Valley with Indian parents, both immigrants, who met and married in Orlando. She was raised in a Muslim-Catholic household, with devout Muslim grandparents. Her friends and collaborators are of many races, creeds, genders, and ethnicities. Reena is a pioneer. Her recent choral compositions bring East and West together as never before. Reena is adventurous, as evidenced by her work with her husband, Vijay Gupta, on Skid Row. The Master Chorale is multicultural, pioneering, and adventurous too. Both Reena and the Master Chorale aim to make our world more aware, empathetic, compassionate, and appreciative through music. They will make each other—and all of us—better. Mark our words.


​​​​​​​