Beth Peregrine
---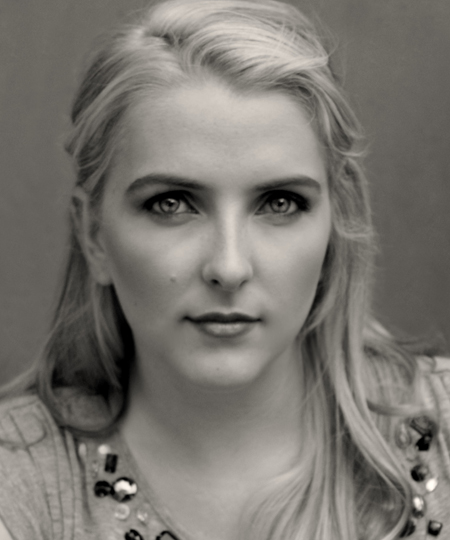 Voice Instrument:
Soprano
Bio:
Australian soprano Beth Peregrine is a dynamic vocalist, thrilling audiences at home and abroad. Whether on the opera stage, in the studio, or as part of an ensemble, she has proved herself a young artist to watch.

Currently based in Los Angeles, Ms. Peregrine began her career in her native Melbourne, performing as a soloist and in early music ensembles while she earned her degree in theatre and screen performance from the National Theatre Australia. Ms. Peregrine first garnered national attention as a featured soloist with the Adelaide Symphony Orchestra in the motion picture Disgrace, and moved to Los Angeles to continue her professional career.

For the last seven seasons, Ms. Peregrine has been a member of the Los Angeles Master Chorale. During that time, she has performed works ranging from the contemporary to the baroque, including the highly critically acclaimed Lagrime di San Pietro by Orlando di Lasso, staged by legendary opera director Peter Sellars. The Los Angeles Times heralded the performance as "groundbreaking" as well as "a major accomplishment for music history," and she has continued to tour this work, opening the Salzburg Festival as well as performing across the United States and in international venues in Australia, Mexico, the United Kingdom, Europe, Canada and New Zealand.

As a solo performer, Ms. Peregrine's credits include Handel's Messiah and Alexander's Feast as well as Dale Trumbore's How to Go On. You can currently watch her performance as a soloist in Eric Whitacre's 2013 Cloudburst TED Talk, available on YouTube.

In addition to live performances, Ms. Peregrine has sung on various film and television soundtracks, including: Outlander, Frozen 2, Star Wars: The Rise of Skywalker, Star Wars: The Last Jedi, Smallfoot, The Secret Life of Pets 2, Transformers: The Last Knight and A Wrinkle in Time. She is a proud member of both the American Guild of Musical Artists (AGMA) and the Screen Actors Guild-American Federation of Television and Radio Artists (SAG-AFTRA).