---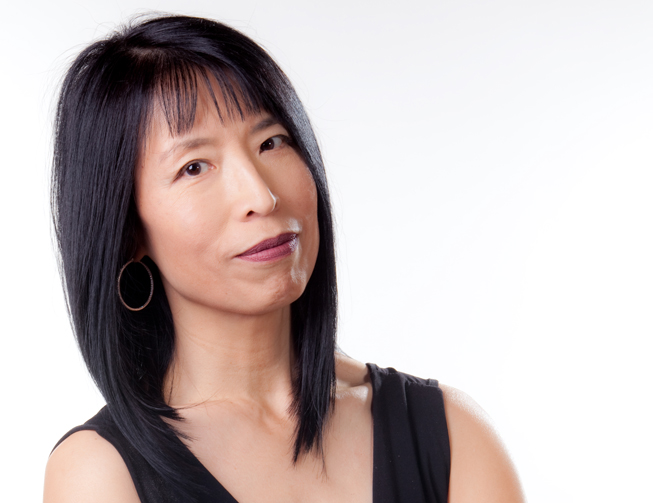 "In a series of brilliant recordings and in her appearances — frequent in Southern California, rarer but all the more treasured in the Bay Area — Cheng has been an eloquent champion for new and recent music of all stripes."
— The San Francisco Chronicle

Grammy-winning pianist Gloria Cheng has been a recitalist at the Ojai Festival, William Kapell Festival, and Tanglewood Festival of Contemporary Music, and has performed on leading concert series including Carnegie Hall's Making Music, Cal Performances, San Francisco Performances, and Stanford Lively Arts.

In recital and on recording Cheng explores meaningful interrelations between composers, as in her 2008 release, Piano Music of Esa-Pekka Salonen, Steven Stucky, and Witold Lutosławski, which captured the Grammy Award for Best Instrumental Soloist Performance [without Orchestra]. A second Grammy nomination followed for her 2013 release, The Edge of Light: Messiaen/Saariaho. 2015 saw launch of MONTAGE: Great Film Composers and the Piano, a themed recital, recording, and award-winning film (Breakwater Studios), featuring works composed for her by Bruce Broughton, Don Davis, Alexandre Desplat, Michael Giacchino, Randy Newman, and John Williams.

Cheng was the last soloist to appear in the Dorothy Chandler Pavilion with the Los Angeles Philharmonic during its historic final concerts there in 2003 under Pierre Boulez; at Mr. Boulez's personal invitation she performed Messiaen's Oiseaux exotiques with the orchestra. Cheng's concerto debut with the L.A. Philharmonic was in 1998 under the direction of Zubin Mehta. Other concerto engagements have included appearances with the Louisville Orchestra, Indianapolis, Shanghai, Pasadena, Long Beach, and Pacific symphonies.

Recent seasons have brought Cheng and pianist/composer Thomas Adès together onstage to offer the premiere of Adès 2-piano Concert Paraphrase on Powder Her Face, commissioned by Sue Bienkowski. In 2015 Cheng premiered the late Steven Stucky's Piano Sonata on the Piano Spheres series, and presented coast-to-coast screening/recitals of MONTAGE: Great Film Composers and the Piano, often with one or more of the celebrated composers in attendance. As a curator Cheng has overseen programs such Music at Black Mountain College for the Hammer Museum; BEYOND MUSIC: Composition and Performance in the Age of Augmented Reality at UCLA, an international gathering of composers and media artists that included Kaija Saariaho, Jean-Baptiste Barriere, and Bill Viola; and an upcoming symposium at UCLA celebrating the 70th birthday of composer John Adams.

In Los Angeles Cheng has been a frequent guest on the LA Philharmonic Green Umbrella series, performing works such as Elliott Carter's Double Concerto for Piano and Harpsichord conducted by Oliver Knussen, John Cage's Concerto for Prepared Piano, and the world premiere of Esa-Pekka Salonen's Dichotomie, composed for and dedicated to her. She presents an annual recital on the Piano Spheres series, performing on both piano and harpsichord, and collaborates often with the Calder Quartet and on the Jacaranda Music series.

Cheng's countless premieres, commissions, and dedications come from a varied and distinguished roster of composers who include John Adams, Gerald Barry, George Benjamin, Gavin Bryars, Daniel Strong Godfrey, John Harbison, Joan Huang, William Kraft, Veronika Krausas, Magnus Lindberg, James Newton Jr., Bernard Rands, Terry Riley, Carl Stone, Steven Stucky, Stephen Andrew Taylor, Claude Vivier, Andrew Waggoner, and Gernot Wolfgang.

Cheng received her B.A. in Economics from Stanford University, followed by graduate degrees in Music from UCLA, where she studied with Aube Tzerko, and from the University of Southern California, as a student of John Perry. She teaches at the UCLA Herb Alpert School of Music where she has initiated classes that unite performers and composers. She is often invited to speak as an advocate for contemporary music, and in 2012 served as Regents Lecturer at the University of California, Berkeley.