---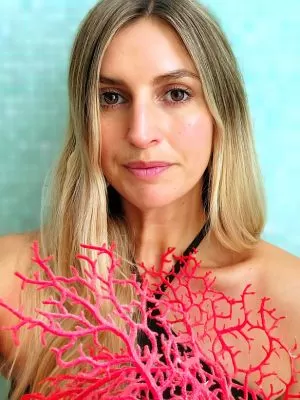 Voice Instrument:
Soprano
Bio:
LA based improviser, composer, and dynamic soprano, Kathryn Shuman, performs actively in studio and on stage as a soloist and ensemble singer.
She is known for "her beautiful, clear tone, and excellent attention to detail" (Meredith Monk,) which can be heard on films, including: Mulan, Haunted Mansion, and Minions: Rise of the Guru. As a soloist, she has performed classic repertoire, including the Carmina Burana soprano solos, J.S. Bach's Jauchzet and several cantatas, though she is most often realizing new works. Shuman has premiered opera and works by Juhi Bansal, and performed works of Veronika Krausas, Meredith Monk, Kaija Saariaho, John Cage, Eric Pham, and Steve Reich.
Kathryn composes and produces experimental vocal music for Splice, and has had work commissioned for installation, and live performance by Luminex 2.0 and Wild Up orchestra. Shuman's latest work explores memory, questioning, embodied & expanded vocalization, and collaboration with environment. She has performed her work at venues and festivals in California, New York, Ontario, Canada, and Berlin, Germany.
Shuman is a dedicated music theory and voice faculty member at Pasadena City College and Riverside City College.
www.kathryn-shuman.com