---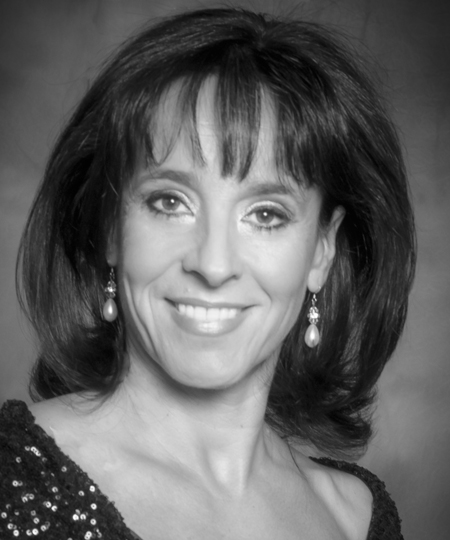 Voice Instrument:
Mezzo Soprano
Seasons With Chorale:
17
Seasons Joined:
2002-03
Seasons With Chorale:
2002-03
Hometown:
Debrecen, Hungary
Education/Training:
Liszt Academy of Music, Budapest Hungary: BM and MM in Choral Conducting, Music Theory, Music Education; USC Thornton School of Music, Los Angeles: Masters of Music in Choral Mu
Highlights of your musical career:
Working with Peter Sellars on Lasso's
Lagrime
and performing it.
Touring the world with the World Youth Choir; singing Bach motets under the directio
Bio:
Born and raised in Hungary, Dr. Niké St. Clair attended the Liszt Academy of Music in Budapest, Hungary and earned a bachelor's degree in music specializing in Choral Conducting, Music Education, Aural Skills. Having completed her studies at the Liszt Academy of Music, St. Clair immigrated to Los Angeles, to earn her master and doctorate degrees in Choral Conducting at the USC Thornton School of Music. Currently the Director of Choral Activities at California Polytechnic University in Pomona, her duties include directing the choirs, as well as teaching courses in conducting and musicianship.
St. Clair is in her twenty first year performing with LAMC. She is one of the small-ensemble members in the LAMC's two internationally touring productions both of which stage-directed by acclaimed director, Peter Sellars: Lagrime di San Pietro and the most recently premiered Music to Accompany a Departure. Both productions had the distinct honor of providing opening performances at the renown Salzburg Festival in Austria.
One of the highlights from the last few years: she jumped in as a soloist in Stravinsky's Les Noces with 7-days' notice. It was scary and exhilarating at the same time!
As a soloist, St. Clair enjoys performing from the vast and rewarding oratorio repertoire. Amongst other works, she sang the solos in Handel's Messiah, Israel in Egypt, Alexander's Feast, Dixit Dominus, J. S. Bach's Magnificat, B Minor Mass, St. Matthew and St. John Passions, Christmas Oratorio; Mozart's Requiem, C Minor Mass, Mahler's Second Symphony.
As an ensemble singer, highlights of St. Clair's movie soundtracks include Star Wars, Avatar, Frozen, Godzilla, Transformers, The Minions, Pixels, Big Hero 6, Earth, Ice Age, Despicable Me, Jumanji, Jungle Cruise, Venom, Mulan, X-Men, Wreck–It Ralph, Sing, Super Pets.
Under the auspices of the Organization of American Kodály Educators, locally and nationally, St. Clair is in demand as a master teacher, and teaches certification courses in musicianship and choral conducting based on the Hungarian Kodály principles of music education.
St. Clair is in her seventeenth year of directing the Sanctuary Choir at the La Verne Church of the Brethren. She has led four international choir tours to Hungary, Denmark/Germany, France, and Ireland.