Tamara Bevard
---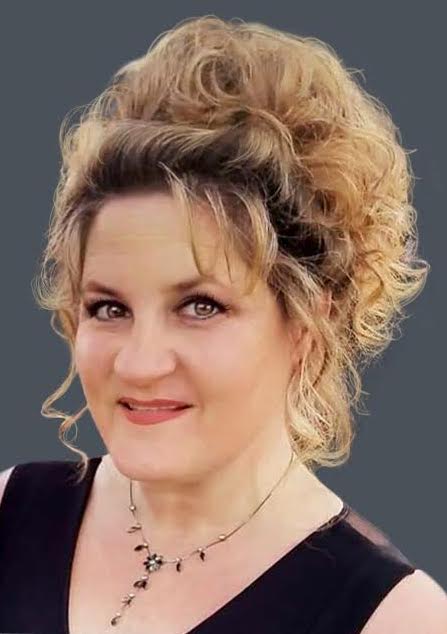 Voice Instrument: Soprano
Bio:
Soprano Tamara Bevard has been singing professionally for 30 years in a variety of styles from the opera stage to studio film work. She has appeared in both the United States and Europe as a soloist with organizations such as the Los Angeles Philharmonic, Los Angeles Chamber Orchestra, Chorale bel Canto, Santa Barbara Choral Society, Junge Kammerphilharmonie Freiburg, Nova Amadeau Orchestra, and Seuddeutsche Kammer Philharmonie. Some of her favorite works as a soloist include the Verdi Requiem, Mozart's Requiem, Bach's St. Matthew Passion and Mass in b minor, Brahms Requiem, Beethoven's Mass in C, Choral Fantasie, and Ninth Symphony, Orff's Carmina Burana, Haydn's Creation, Paukenmesse, and Therienmesse, Handel's Messiah, Stravinsky's Mass, and Vaughan Williams' Sea Symphony and Dona Nobis Pacem.

In addition to frequent solo work, Ms. Bevard loves ensemble singing and has been singing in choruses her entire career. A native Chicagoan, she sang with the Chicago Symphony Chorus for 8 seasons, and has sung with the Los Angeles Master Chorale since 2007. Her versatility makes her a sought-after ensemble singer and soloist with local groups, and she frequently performs new works by emerging and contemporary composers.

She is also an active studio singer, and can be heard on numerous film and television soundtracks, including Wreck it Ralph, Big Hero 6, X-Men Apocolypse, Frozen 2, and Star Wars: The Last Jedi, and she is the featured soloist in Carlo Carlei's film adaptation of "Romeo and Juliet", scored by Abel Korzeniowski.

As a voice teacher, Ms. Bevard has maintained a private studio since 2000, and has been on faculty with the Pasadena Conservatory since 2011. She teaches voice at Pomona College as a Lecturer in Applied Music, and worked with Debbie Allen on program development and vocal instruction during the first year of her "Rise" program (a pre-college musical theater preparatory program). She has also worked extensively with young voices doing educational outreach in southern California high schools through the LA Master Chorale's "Voices Within" program as a member of their Chamber Singers group for several years.

She is a teaching artist with Street Symphony, an organization comprised primarily of LA Philharmonic and LA Master Chorale musicians that partner with underserved and disenfranchised populations such as those experiencing homelessness and incarceration. She provides private vocal instruction and mentorship to members of Urban Voices Project, a Skid Row based choir.