Jenny Wong Promoted to Associate Conductor
The Los Angeles Master Chorale and Artistic Director Grant Gershon are delighted to announce that Jenny Wong has been promoted to Associate Conductor for the new season.
"Jenny Wong is a brilliant and deeply committed musician. She has quickly become an integral part of our team at the Master Chorale and this title change reflects her expanded role with the organization," said Gershon. "I believe that Jenny has an extremely bright future as a conductor and I'm pleased that we can provide her with more opportunities to make music with our phenomenal singers."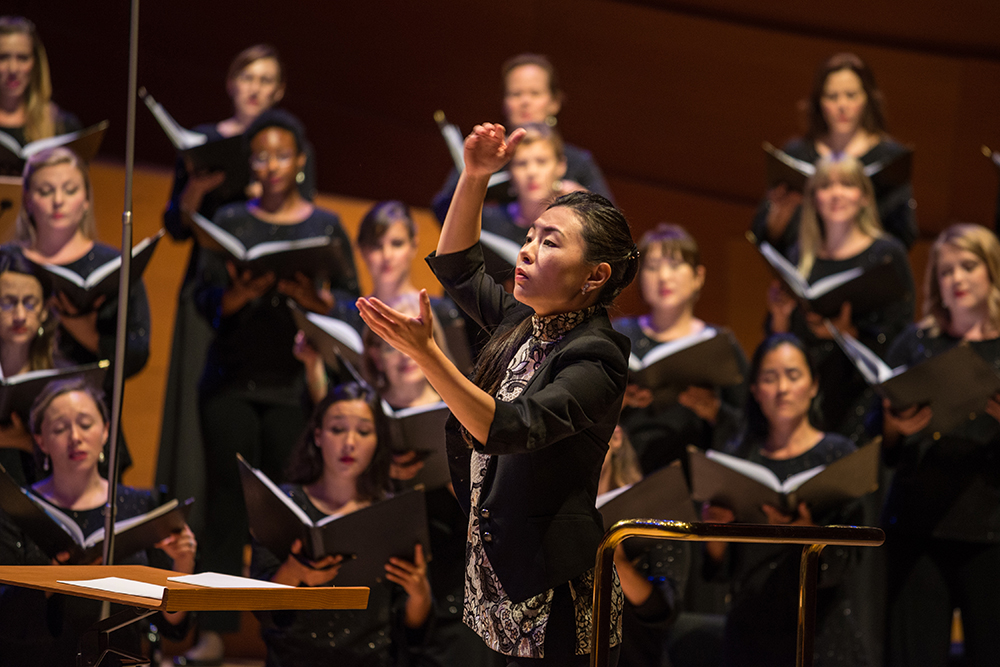 Wong was appointed Assistant Conductor of the Master Chorale in 2016 for a two-year post. She has conducted works on the Festival of Carols, Wade in the Water, and
Lux Aeterna
concert programs, and also led the Master Chorale's chamber ensemble at the High School Choir Festival and at the second-term inauguration ceremony for Los Angeles Mayor, Eric Garcetti. Most recently she prepared the chorus for performances of Beethoven's Ninth Symphony with Gustavo Dudamel and the LA Philharmonic at the Hollywood Bowl. A native of Hong Kong, Wong has conducted and performed in Germany, Austria, New Zealand, Australia, Korea, China, and across the United States. She was recently appointed Interim Choirmaster of All Saints Church in Pasadena.
The new season will include her solo Disney Hall conducting debut when she leads the December 10 concert of
Bach's six motets
.