Elizabeth Greenway Appointed Chief Advancement Officer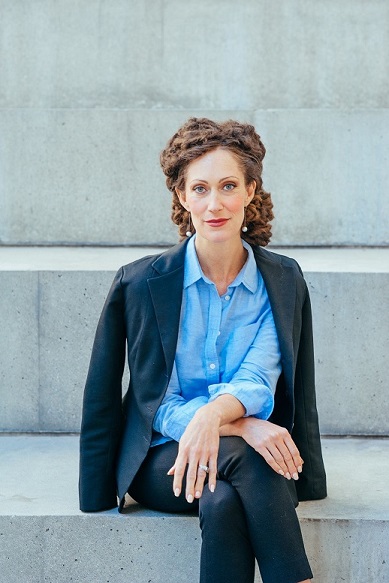 The Los Angeles Master Chorale has appointed Elizabeth Greenway to the position of Chief Advancement Officer. Greenway will lead the advancement and development initiatives of the Master Chorale, a resident company of The Music Center and the choir-in-residence at Walt Disney Concert Hall led by Kiki & David Gindler Artistic Director Grant Gershon and President & CEO Jean Davidson. Greenway will assume her new position on Tuesday, November 28.
Greenway comes to the Los Angeles Master Chorale from Sundance Institute where she is the Director, Institutional Giving and Development Operations, a position she has held since 2015. Her tenure at Sundance began in 2010 as the Associate Director, Foundation and Government Giving before a promotion to Director, Foundation and Government Giving in 2011. She previously held a variety of positions at The Museum of Contemporary Art over a 10-year-period, including Grants Manager from 2005 to 2010.
"After seven years of leading the institutional giving program at Sundance Institute through exponential growth, and co-leading the department during more than a year of leadership transition, Elizabeth is well-positioned to lead the Master Chorale's ambitious advancement efforts. Her impressive fundraising experience and proven history of successfully cultivating, securing, and stewarding institutional and individual donors in the Los Angeles cultural scene made her a stand-out candidate to lead the Master Chorale's Advancement initiatives," said Davidson.
"The Los Angeles Master Chorale is a jewel in the crown of our acclaimed cultural community and indeed one of the most accomplished and innovative ensembles performing today," said Greenway. "I have experienced first-hand the Master Chorale's excellence and ambition and am delighted to be taking the next step in my career at such an invigorating and exciting time for this organization."
Her new position also allows Greenway to bring a personal passion to her professional life; she sang in choirs from elementary school through college, and her maternal grandparents founded the Evergreen Chorale in Colorado in 1972. Additionally, her father and stepmother — both former opera singers — run a vocal studio in Mukilteo, Washington.
"I most definitely come from a singing family, and I can still manage to hold my own through Handel's
Messiah
!"
Greenway studied Art History at the University of Washington, Seattle. She is a member of the Southern California Arts Grants Roundtable and serves as the Founder and Secretary of the Women's Science Fiction Society of Greater Los Angeles. She lives in Pasadena.