LA Master Chorale Featured in "Star Wars: The Last Jedi"
The celestial voices heard on the soundtrack of
Star Wars: The Last Jedi
released in theaters today are not from a galaxy far, far, away but from the Los Angeles Master Chorale. The Master Chorale and Kiki & David Gindler Artistic Director Grant Gershon were specifically chosen to sing on the soundtrack by the film's legendary composer John Williams. Sixty-four singers and Gershon recorded their vocal tracks live with Williams and his orchestra at Sony Pictures Studios in Culver City in April.
While members of the Los Angeles Master Chorale have been contracted individually to sing on previous
Star Wars
-franchise soundtracks, for this movie, Williams asked for the ensemble.
---
---
"I've always admired the brilliant artistry of the LA Master Chorale, and I was delighted that they and Maestro Gershon were available to lend their voices to this new
Star Wars
score," said Williams. "Los Angeles, and indeed the entire country, can be justifiably proud of this outstanding ensemble."
Since its foundation in 1964, the Master Chorale has featured on numerous soundtracks but Artistic Director Grant Gershon said it was a particular honor to be personally invited by Williams for this engagement: "John Williams' works are iconic, instantly recognizable, and revered throughout the universe. To be part of a film project of this magnitude and to have the experience of working with Maestro Williams here in our hometown was nothing short of thrilling."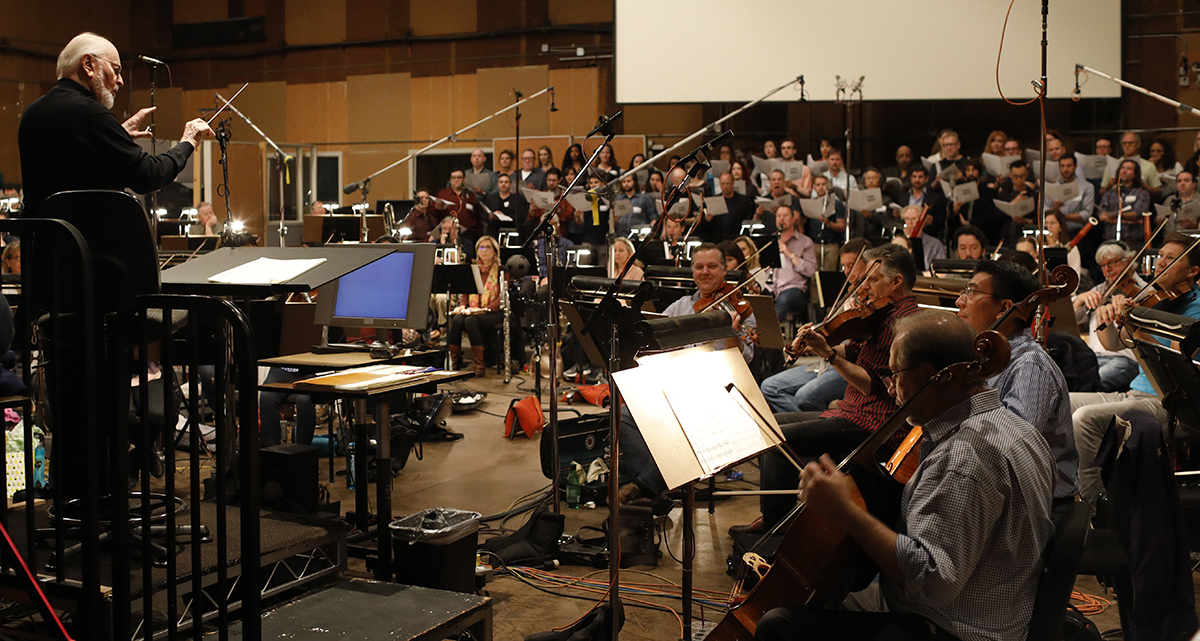 John Williams conducting LA Master Chorale and orchestra at Star Wars: The Last Jedi recording session. Courtesy of Lucas Films
Gershon says there are several benefits to using the Los Angeles Master Chorale on film and television projects: "I literally audition hundreds of singers each year. The audition process for the Master Chorale is notoriously rigorous and the competition to become a member of the group is intense, so I can declare with confidence that we have the most gifted and versatile singers in Los Angeles. When you engage us as a group, you know that every singer has been vetted and that you are getting the best of the best. Additionally, our experience singing together as an ensemble makes us a lean, mean, singing machine which is invaluable in an industry where time is money."
Other soundtracks featuring the Los Angeles Master Chorale and Gershon include
Lady in the Water
and
License to Wed
. Soundtracks the Master Chorale features on with its former Music Director, Paul Salamunovich, include
A.I. Artificial Intelligence
,
My Best Friend's Wedding
,
The Sum of All Fears
,
Bram Stoker's Dracula,
and
Waterworld
.
VIEW FILMOGRAPHY